Services Using Quickbooks
Turbo tax can fill out all your bookkeeping forms, but you need an accountant to make sure they're right.
Stay Profitable, Stay Compliant
You shouldn't hire an accountant to fill out forms or even do your bookkeeping. You hire an accountant to make sure you're getting all the tax and income benefits you're owed and to ensure compliance with all local and federal tax laws. A good accounting team can help make you profitable and keep you out of trouble with the IRS. If you're a business owner using Quickbooks, you need the Messari Group.
As a Quickbooks ProAdvisor, the Messari Group employs a team of advisors that provide expert accounting services for small to medium-sized businesses. Our team ensures transactions are properly recorded so your books stay clean and accurate.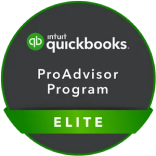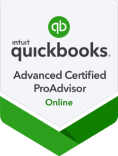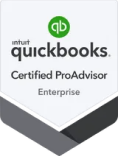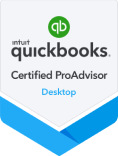 The IRS does not audit your return, they audit your bookkeeping. Quickbooks is a bookkeeping tool and we show you how to use it properly, ensuring you stay compliant. Here are just a few of the ways we help you stay on top of your Quickbooks bookkeeping:
If you use Quickbooks on the Web, we'll give you an Online subscription.
Get unlimited training with QuickBooks – As a business owner, we'll show you how to know if you're being defrauded.
We'll review your income and expenses to ensure they are categorized according to relevant tax regulations.
We even provide bank reconciliation with quarterly closings
Have multiple businesses? We'll help make sure you're set up and filing correctly.